China's high-energy ballet is on trend – The Washington Post
The National Ballet of China grows and improves its way of presenting classical Western dance as China grows its wealth and global ambitions.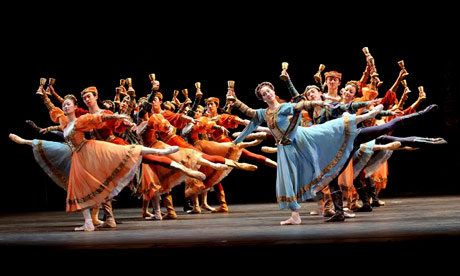 Image Via –
Swan Lake by National Ballet
On the one hand, there was something charmingly old-fashioned about the program the 60-member company performed Thursday at the Kennedy Center Eisenhower Theater. (The series ends Saturday.) The two Chinese works — excerpts from "The Red Detachment of Women" from 1964 and "The Yellow River" from 1999 — featured heroic, social-realist ensemble choreography that brought to mind early works by Martha Graham (in, say, "Panorama" and "Sketches from 'Chronicle' "). Fists punched skyward, emotions were exaggerated and, within a few bars of music, indignation or joy could snowball into a mass demonstration.

On the other hand, this company is unabashedly modern. Its approach to ballet — with crisp execution, six o'clock extensions for men as well as women, and the occasional back flip — is in line with current aesthetics. Whether on the stage or in the gymnastics arena (this evening borrowed from both), audiences respond appreciatively to high energy and unwavering form. This troupe has both in spades. It is on the leading edge of the athletic trend in ballet.

via China's high-energy ballet is on trend – The Washington Post.
National Ballet of China weave east and west into a contemporary show http://t.co/iiJQsgw5 #News #DC
Via Twitter